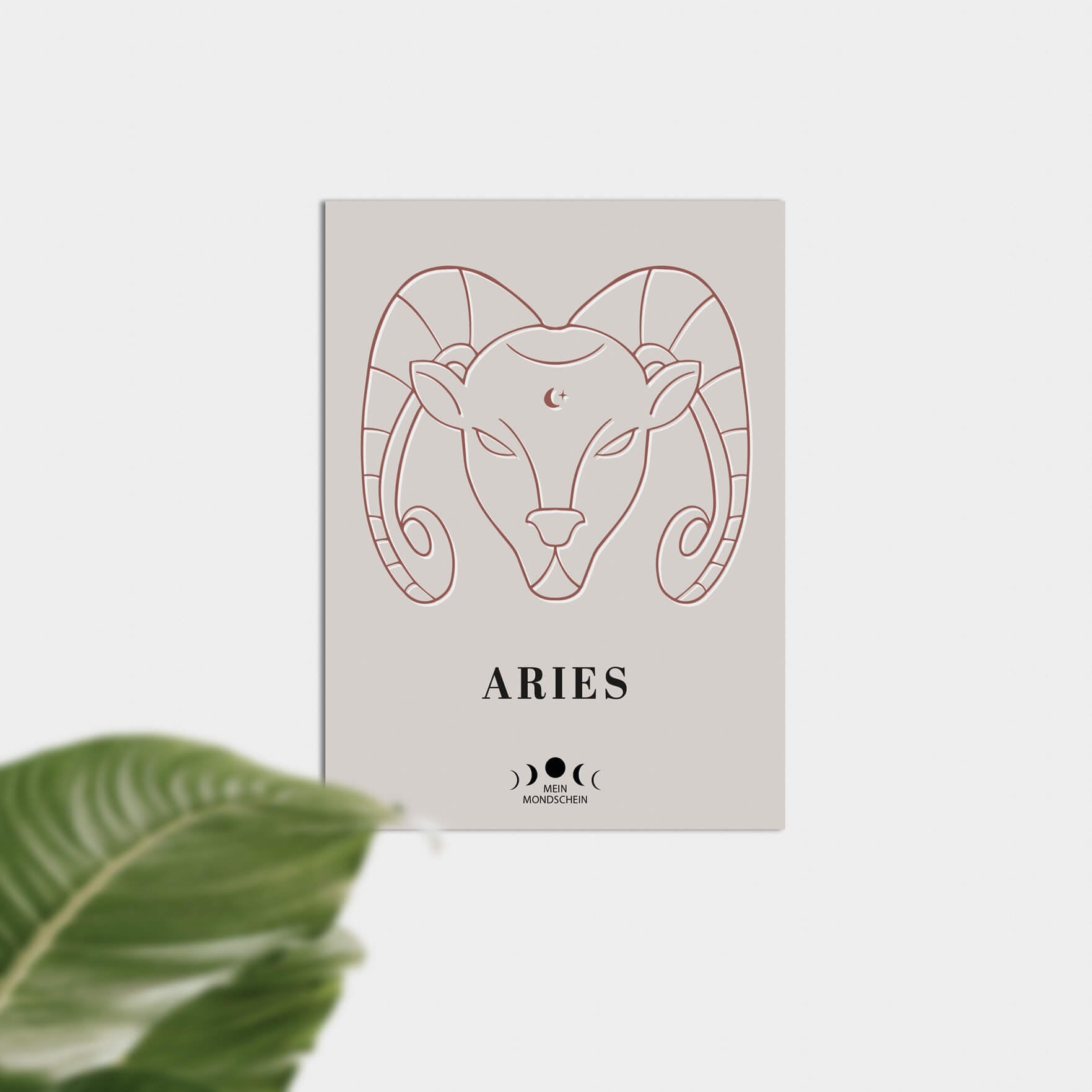 Moon sign poster
29,90€ inkl. 19% MwSt.
Your moon sign. Your personality.

In addition to the well-known zodiac sign, each person has a moon sign. While the sun's zodiac sign primarily influences a person's masculine side, the moon sign affects the feminine side, the emotional world, and the intuition of a person.

Our modern illustrations of the 12 moon signs are a real eye-catcher on the wall! The elegantly understated representations are timeless and fit perfectly into your interior. Each moon sign is drawn by hand.

A moon sign poster is a perfect gift for
astrology lovers.



Are you unsure which moon sign you have?

Here

you can calculate your moon sign and get more exciting information about the meaning and properties of your moon sign.

Our moon sign posters are printed on high-quality paper with a semi-matte finish.


The picture frames are made of wood with a plexiglass pane, which is shatterproof and does not reflect as much as ordinary glass panes.

Your order will be processed within 24 hours and shipped with DHL from Germany. The delivery usually takes 2-5 business days.


Google Review
Schöne Idee, schneller Lieferservice und sehr freundlicher Service. Nur zu empfehlen.

Beste Qualität aus Deutschland.
Unsere Poster werden auf hochwertigem semi-matten Fine Art Papier gedruckt. Das Papier ist FSC zertifiziert und wird mit Farben besonderer Intensität bedruckt.
Zuverlässiger Versand mit DHL.
Deine Bestellung wird innerhalb von 2 Stunden bearbeitet und in der Regel binnen 2-5 Werktagen bei dir angeliefert. Der Versand erfolgt mit DHL aus Deutschland.
Schneller Kundensupport.
Deine Zufriedenheit liegt uns besonders am Herzen, daher beantworten wir alle Kundenanfragen innerhalb eines Tages. Schnell und unkompliziert.

Wir machen Dich glücklich.
Wir möchten Dir mit unseren Produkte eine ganz besondere Freude machen. Solltest du nicht zufrieden sein, finden wir eine passende Lösung für Dich.